The Organization for Security and Co-operation in Europe (OSCE), co-organized with the Ministry of Interior, hosted a one-day workshop on combating trafficking in human beings on 28 March 2023 at the Ministry of Interior.
The workshop was initiated by Valiant Richey, the Special Representative on Combating Trafficking in Human Beings of the Organisation for Security and Cooperation in Europe (OSCE), in view of the increasing vulnerability of people fleeing the war in Ukraine.
The workshop focused on the humanitarian crisis in Ukraine and the risks of trafficking in human beings in the online space.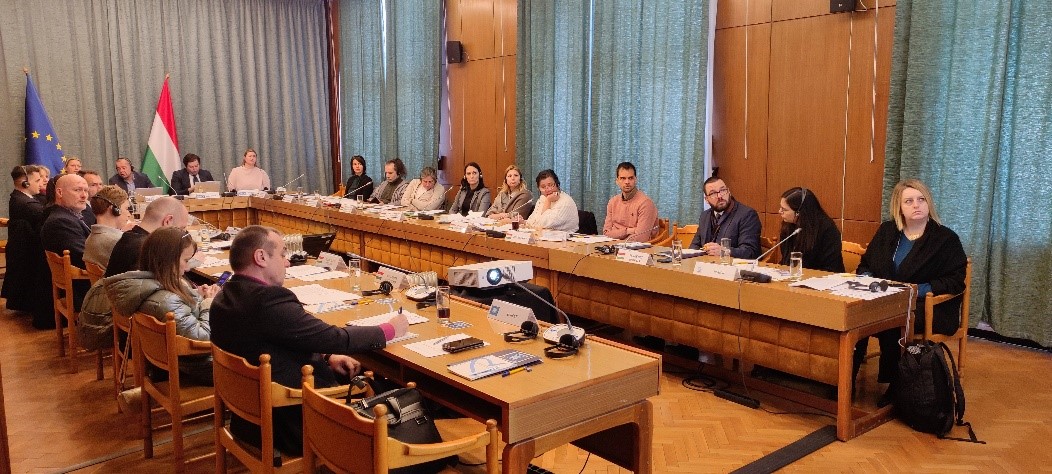 The workshop was attended by professionals from the law enforcement, consular, child protection, social and employment sectors from both the capital and the countryside involved in the fight against human trafficking, as well as Hungarian and international CSOs and NGOs assisting victims.
The experts discussed the current situation, needs and opportunities, and learned about the OSCE recommendations in the context of the fight against trafficking in human beings.
For more information on the OSCE's anti-trafficking activities, please visit the website.
In order to find out more about the OSCE's "Be Safe!" campaign on refugees from Ukraine, please visit.