Main Page
Dear Visitors,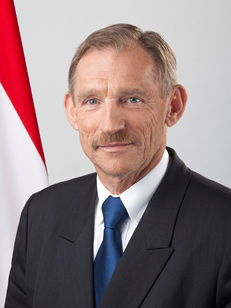 18 October is the European Anti-Human Trafficking Day. The Ministry of Interior launch a specific website to support the counter-trafficking efforts in Hungary. The aim of this website is to provide a public platform whereby information in relation to the State's anti-trafficking work can be shared and the Hungarian National Anti Human Trafficking Coordinator and her staff can be contacted.
Trafficking in human beings is one of the gravest violations of human rights and fundamental freedoms. It is unacceptable as it means that in the 21st century's Europe slavery prevails. Every year several hundreds of thousands of persons fall victims of human trafficking. However the exploitation of the vulnerability of these persons is not always taken into due consideration.
In Hungary personal safety is one of the fundamental values and interests; and combating human trafficking plays an important role in guaranteeing these. Tackling this phenomenon requires coordinated State action and cooperation at a national and international level.   
I am convinced that this online platform will provide all visitors with useful information and will contribute to our joint fight against human trafficking.
Dr. Sándor Pintér
Minister of Interior
Menu
Navigation